Olives Blog
The result of Class 9 (SSC-I) & 10 (SSC-II) for the Federal Board (FBISE) examination 2021 has been announced and by the grace of Almighty Allah, our students have achieved remarkable grades. This could not have been possible without the untiring efforts of our teaching staff, diligent hard work of our students, as well as the continuous support of parents. Alhamdulillah all our students of Class 10 have scored A+ grades with an average percentage of 94.2%, with five students securing 1000+ marks in their board examinations. Students of Class 9 have also secured an over of 89.9%. A feat that becomes even more impressive for Olives school because this is only our second batch of students, a welcome feat that helps to remove the stigma towards Islamic schools.
This year has been very challenging because of the COVID-19 situation, as education in Pakistan has been affected throughout the pandemic. Schools were closed and online schooling was in place, regular classes were affected, and syllabus was subjected to changes. But with the hard work of our teachers, we were able to create an environment of enthusiasm for learning, appreciation, and motivation for our students. In addition to this, the support from parents has been commendable in this difficult time. Undoubtedly it is the combined support of teachers and parents helped ours students to focus on their studies and achieve such a remarkable result.
We are extremely happy and express our sincere gratitude to Allah for bestowing His blessings and to everyone for all the prayers. We wish our students the very best of luck for their future endeavors.
Olives School is committed to providing the best in schooling, education that works to embolden students and groom them to be leaders and decision makers. We strive to provide quality Islamic education as well as STEM education that is line with modern standards. A good deal of focus is given to provide a conducive environment where students are encouraged to think outside the box, developing essential creative and problem solving skills, skills that are incredibly important in today's world. Olives School performs its duty committed to the ideal that we are grooming future leaders that will bring positive impact and change to our society.
For those that are new to our page, Olives is an Islamic school in Rawalpindi, Pakistan that focuses on providing quality education that emphasizes Islamic education and practice, alongside learning STEM education and key soft skills, such as critical thinking, problems solving, decision making, team building and team leading, emotional intelligence, and more. Integrating a sense of Islamic identity is a major focus for Olives School as we feel that it is important to provide children a strong Islamic identity as the foundation for their personality. Join Olives School in its mission to provide the best in education and grooming.
---
---
---
---
---
---
---
---
Tweets from Olives
Dated: 8th Nov 2021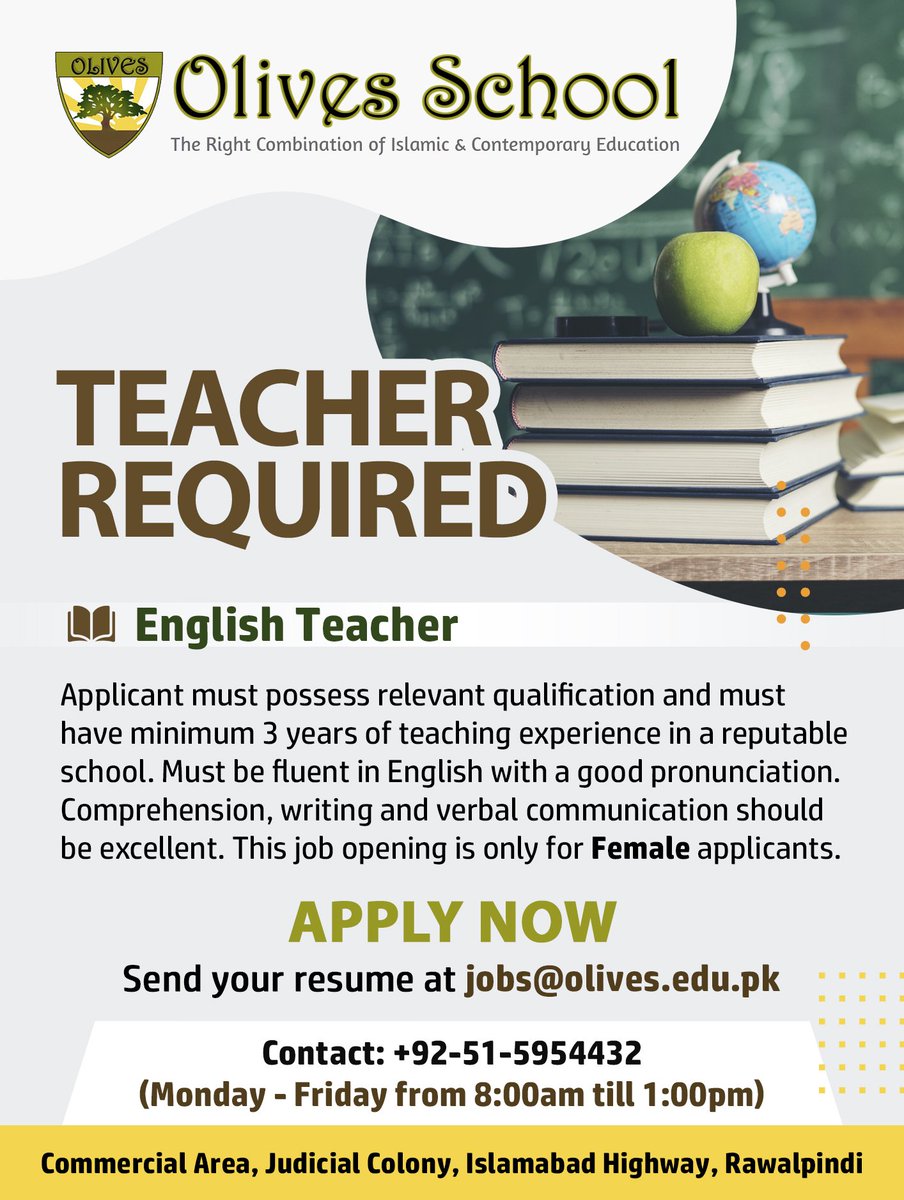 Vacancy for an English teacher in an Islamic School. Send you CVs to jobs@olives.edu.pk or directly visit the school during working hours for a walk-in interview. #JobOpening
---
Dated: 2nd Nov 2021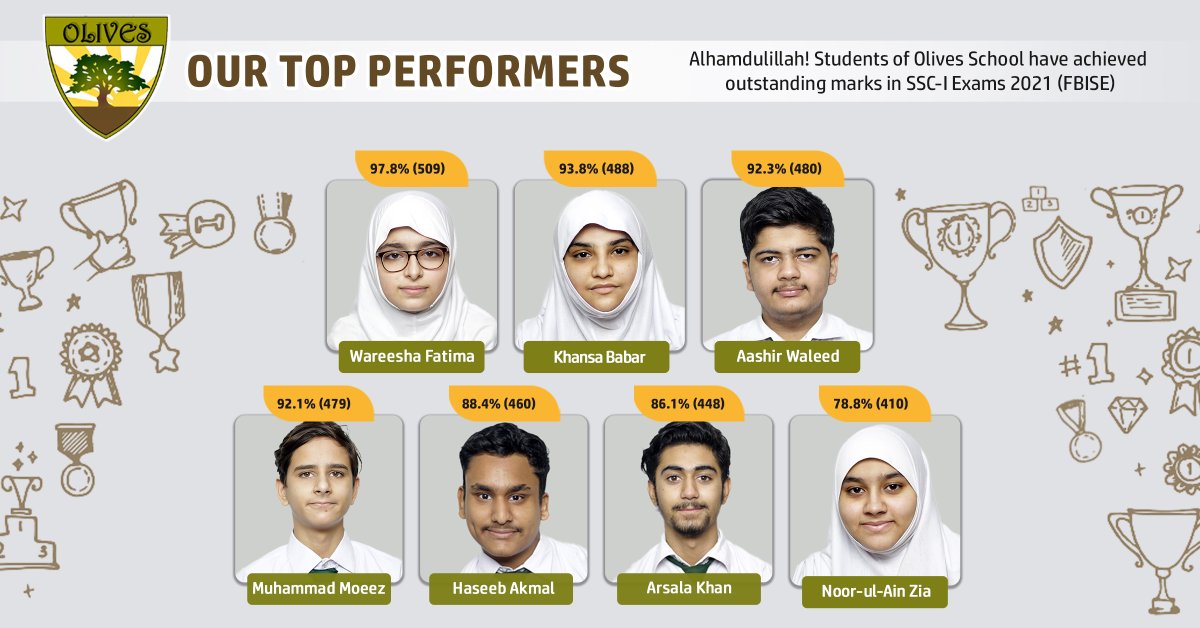 We are happy to share the result of our students who appeared in Class 9 (SSC-I) Federal Board (#FBISE) Exams 2021. All students have scored good grades with an average percentage of 89.9%. #Alhumdulillah!
Details:
https://olives.edu.pk/blog/top-scorers-matric-2021
#Education #Pakistan #Schools
---
Dated: 30th Oct 2021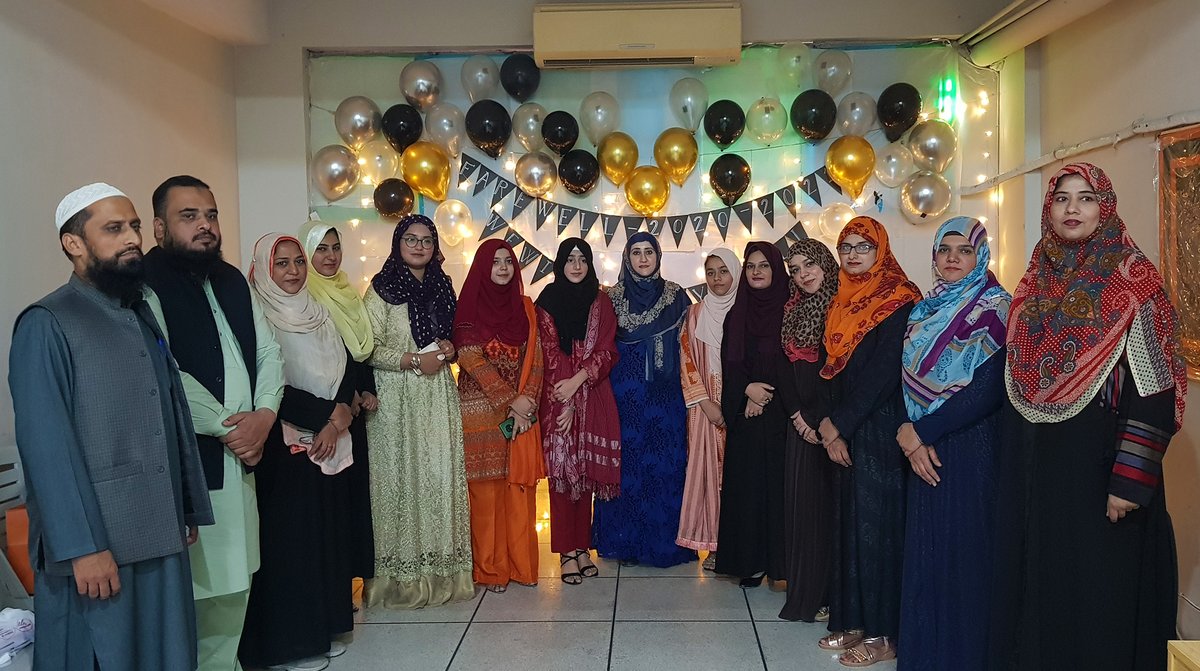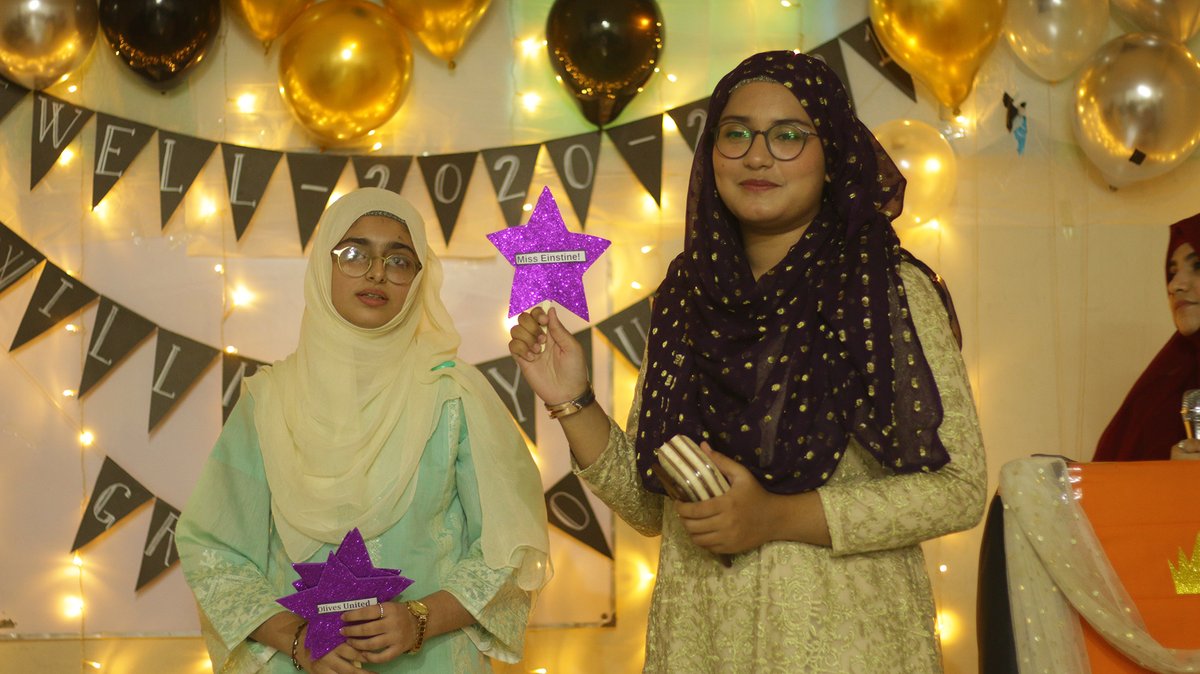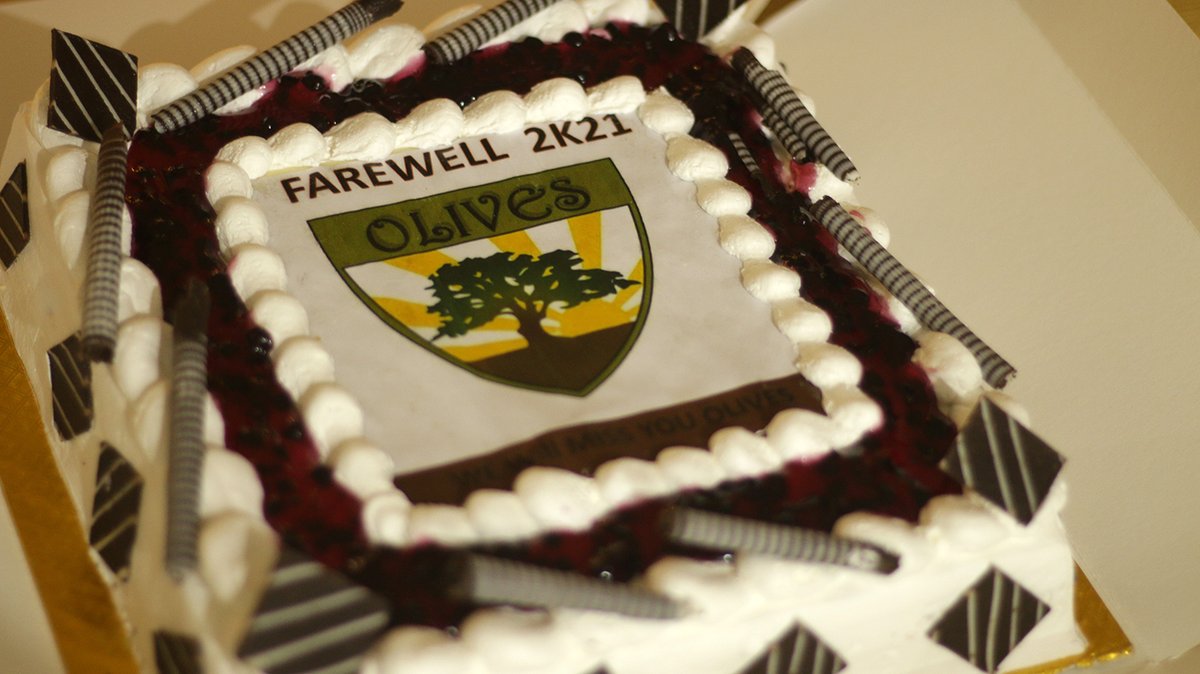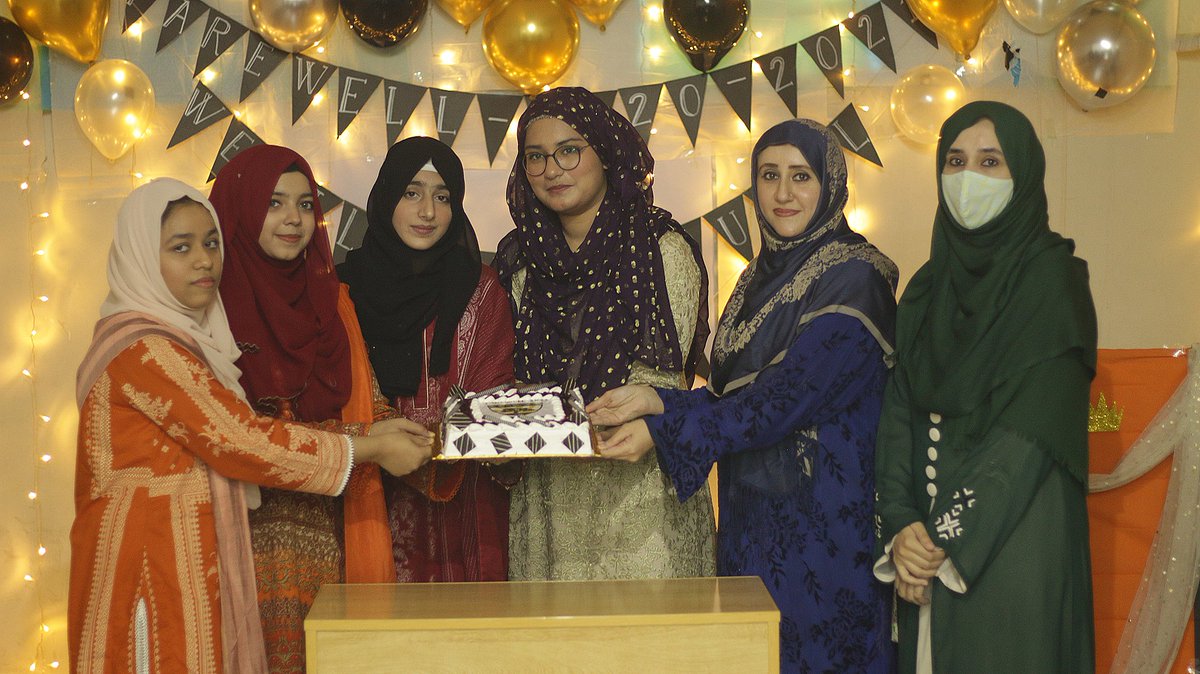 Today the students of Class 10 gave a #Farewell Party for their seniors who passed in #SSC 2020 and 2021. It was a short but enjoyable event. Wishing our students the best of both worlds!
https://olives.edu.pk/media-gallery/farewell-party-2021
---
Dated: 22nd Oct 2021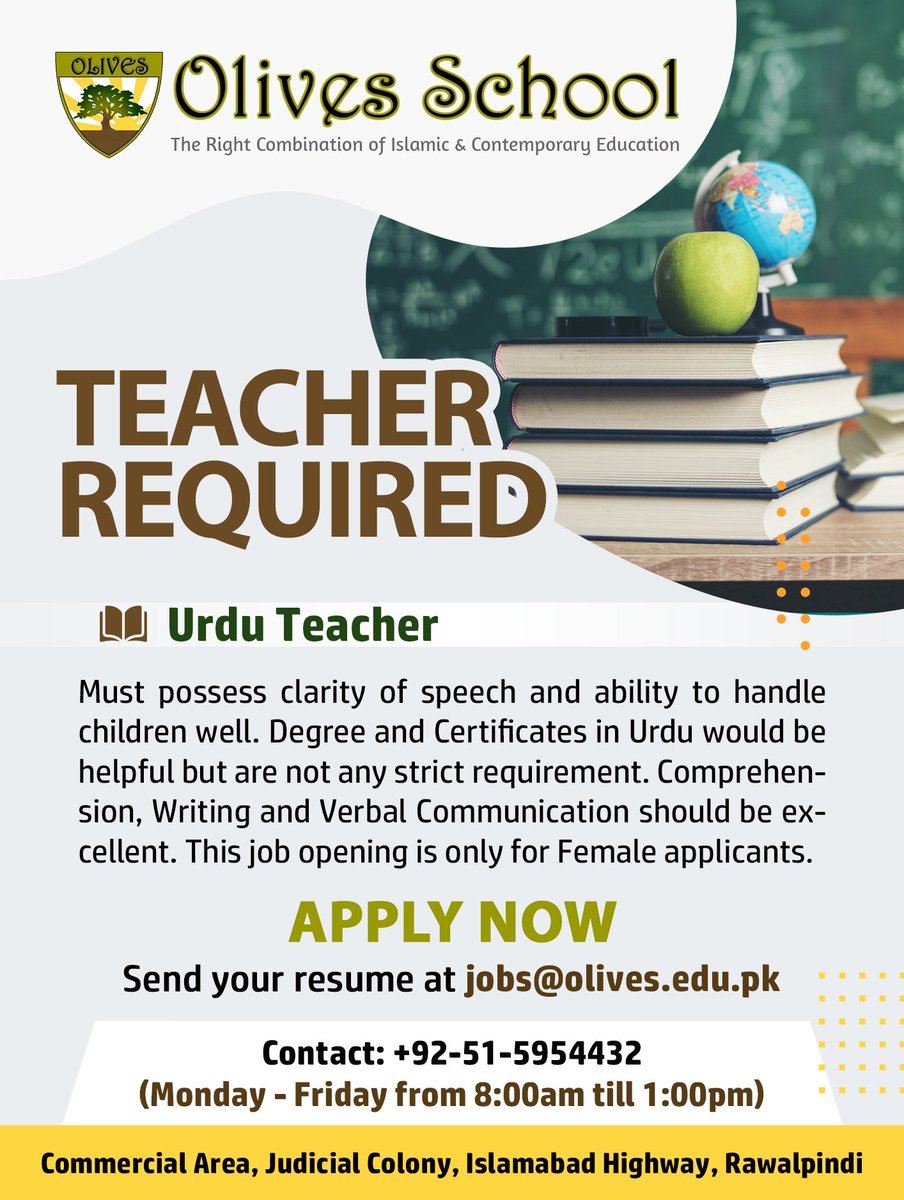 If you passionate about teaching and want to join an Islamic School as an Urdu teacher, we have the right #JobOpportunity for you. Send your CVs to jobs@olives.edu.pk or directly visit us during working hours for a walk-in interview.
#JobOpening #teaching #education #interview
Contact Us
Email: info@olives.edu.pk
Junior & Girls Senior Campus
Commercial Area, Judicial Colony, Islamabad Highway, Rawalpindi, Pakistan
Academics Office: +92-51-5954432
Account Office: +92-51-5954242
Boys Senior Campus
House 96, Street 3, Sector 2, Airport Housing Society, Rawalpindi, Pakistan
Contact: +92-51-8460149, +92-51-8460150
---
Follow & Connect: