Olives Blog
Upholding a Victory on International Literacy Day12th Sep, 2016
Oxford University Press, a department of the University of Oxford, organized an event to proclaim International Literacy Day to commemorate the need for awareness about accentuating the vitality of literacy.
Like Every year, Olives School partook the event with around 12 students aging 10 – 16 years with other competing schools from the vicinity naming Joan McDonalds School, Islamabad, The Smart School Islamabad and Pak-Turk International School, Islamabad. The students were part of the many activities scheduled for the event which included:
General Knowledge Quiz
Newspaper Detective
Gallery Walk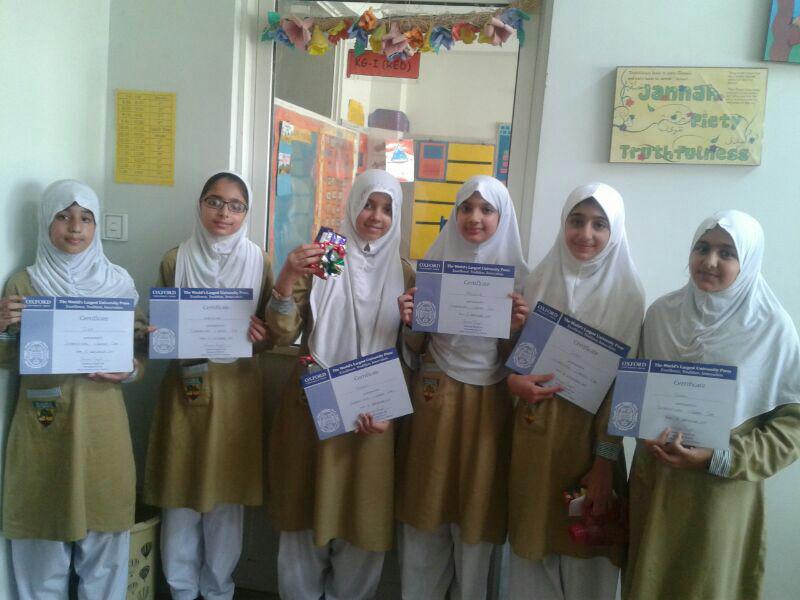 The students of Olives School managed to sustain their victory in all the above mentioned activities which led them to a favourable result at the end getting rewarded by certificates and a prize.
We hope that our students would continue maintaining their accomplishments in every field in future as well. InshaAllah
---
Essay Competition 2015 by Oxford University Press18th Jan, 2016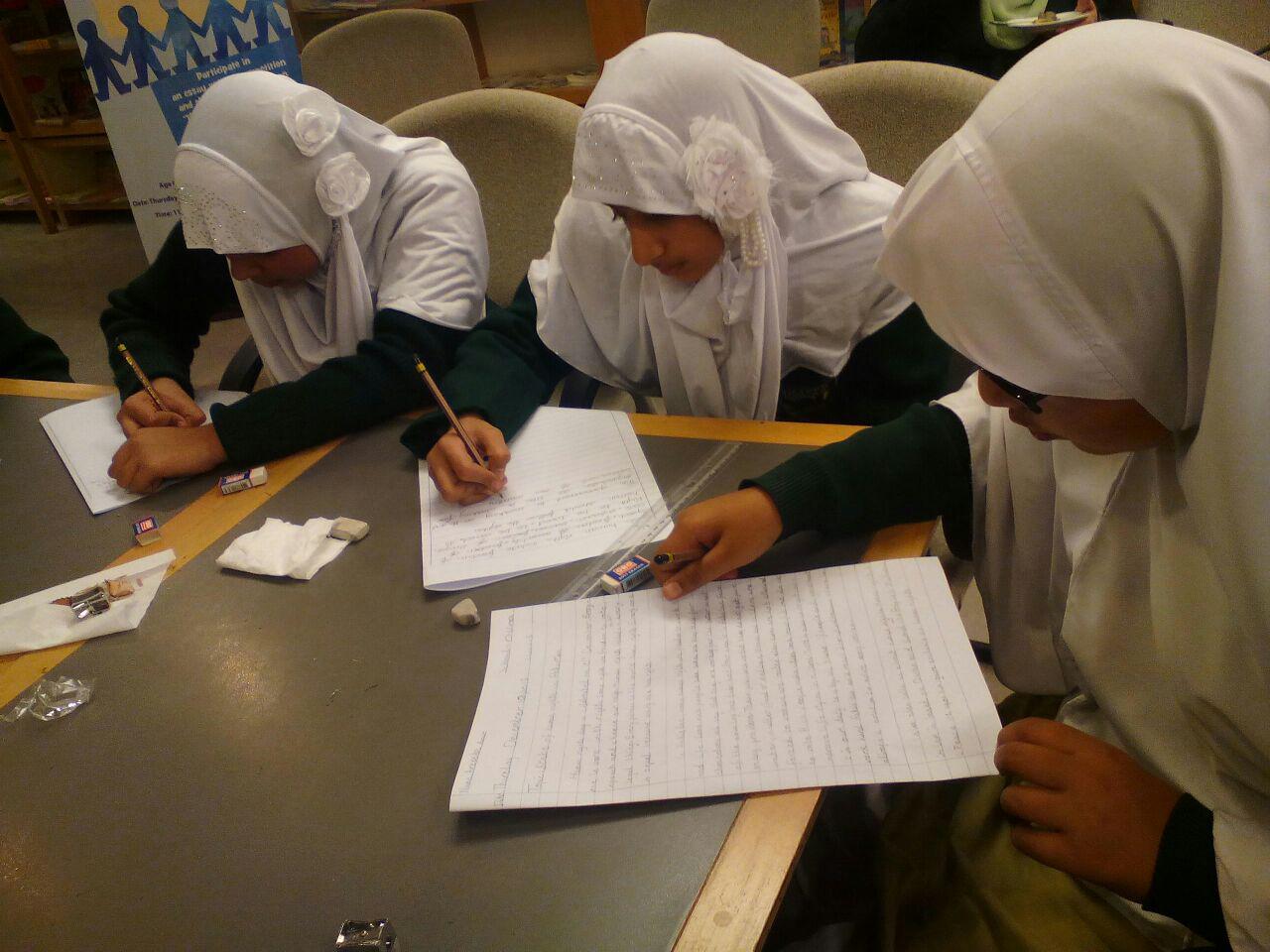 On 10th December 2015, Oxford University Press (OUP) held an Essay Writing Competition on the topic "State of Human Rights in Pakistan". Motivated students from Olives participated in the event in which other Schools of Islamabad and Rawalpindi were also invited. Alhamdulillah when the results were announced in January, Areesha Aamir of Class 5 and Khadija Javed of Class 4 got positions. Congratulations to them, their Parents, Teachers and all those who made it possible.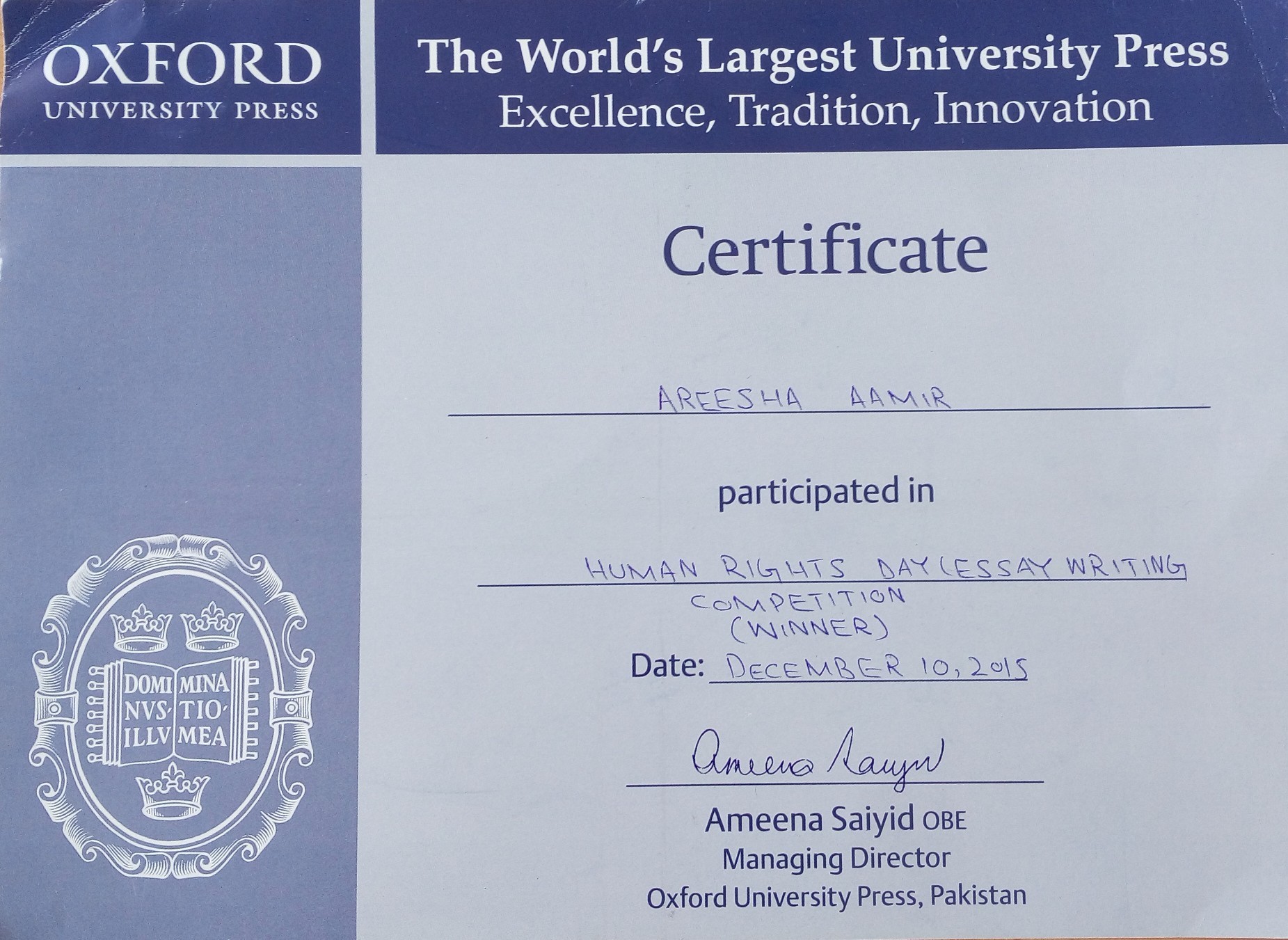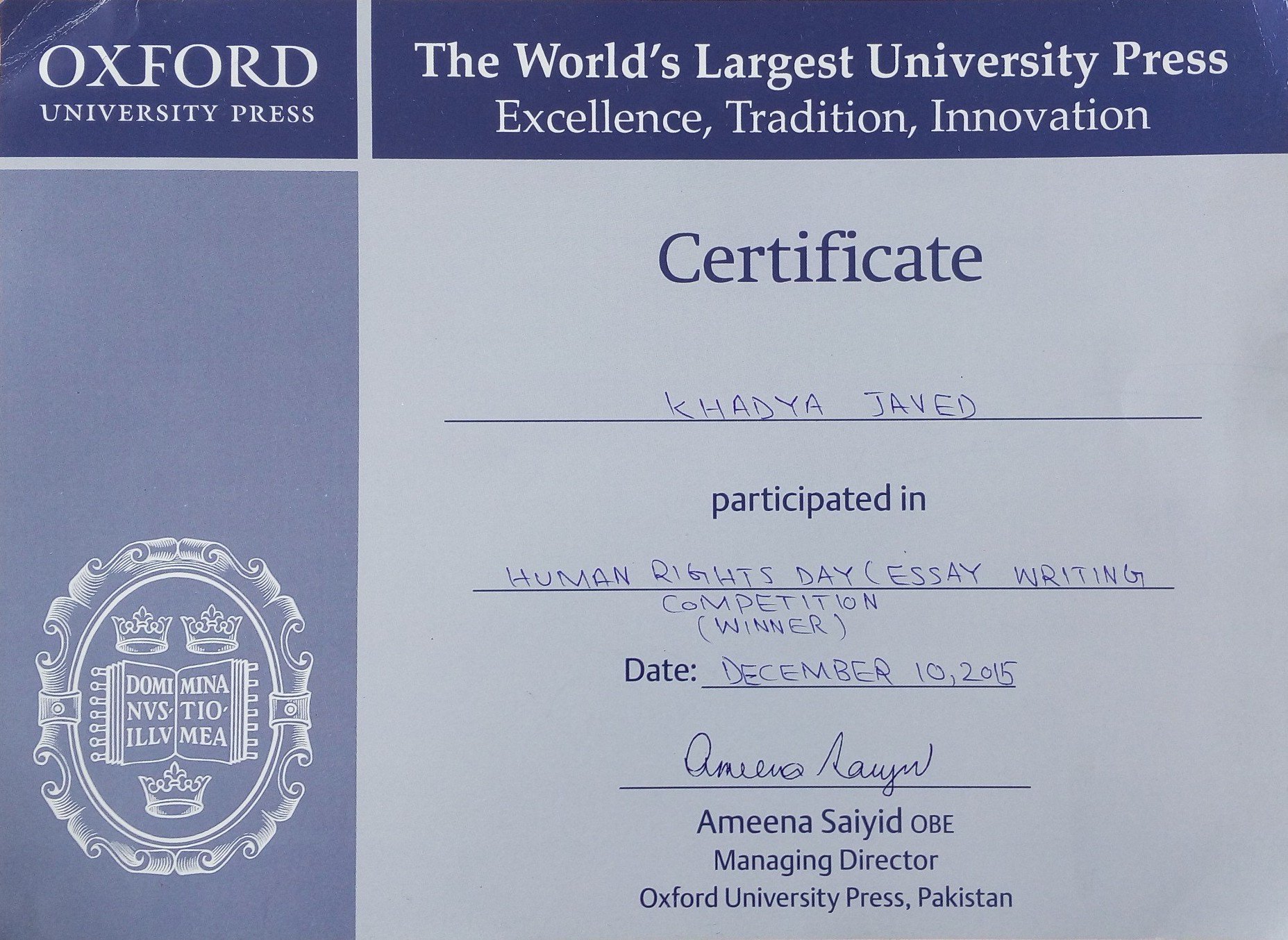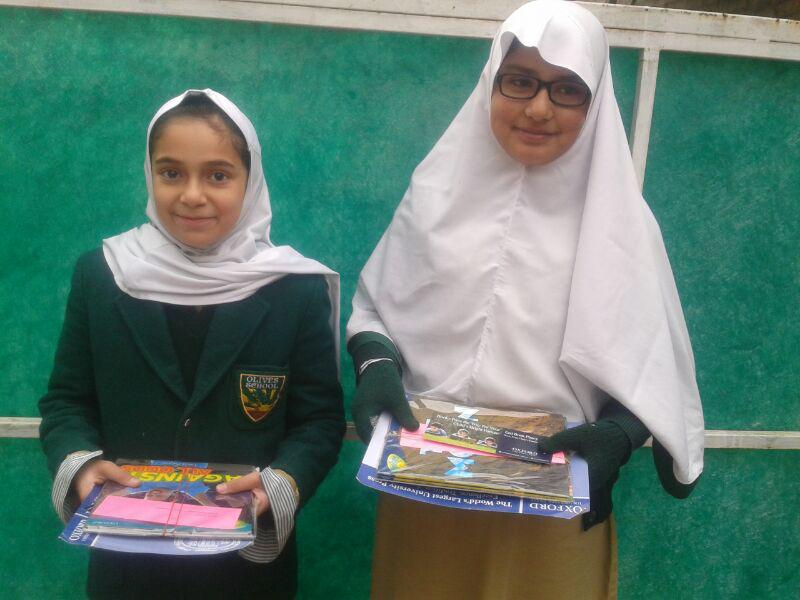 About Us
Olives School aims at providing academic excellence in an Islamic atmosphere and a quality learning environment to build and develop an integrated Islamic identity. The school which involves students, teachers and parents - will promote the spiritual and moral values consistent with respect and good citizenship within the society. The school aims to provide a well balanced instructional program that will enable all children to reach their highest level of academic success and become leaders in different professions.
Student Sponsorship
You can sponsor the education of a student of Olives School by filling out a simple information form and monthly contribution.
Your sponsorship will help pay for the complete education of the student for the duration committed. This includes tuition fee, books, copies and any other charges.
We accept Zakat money separately but sponsorship should not be from your Zakat. For further details you can contact our team.
Tweets from Olives
Dated: 16th Mar 2019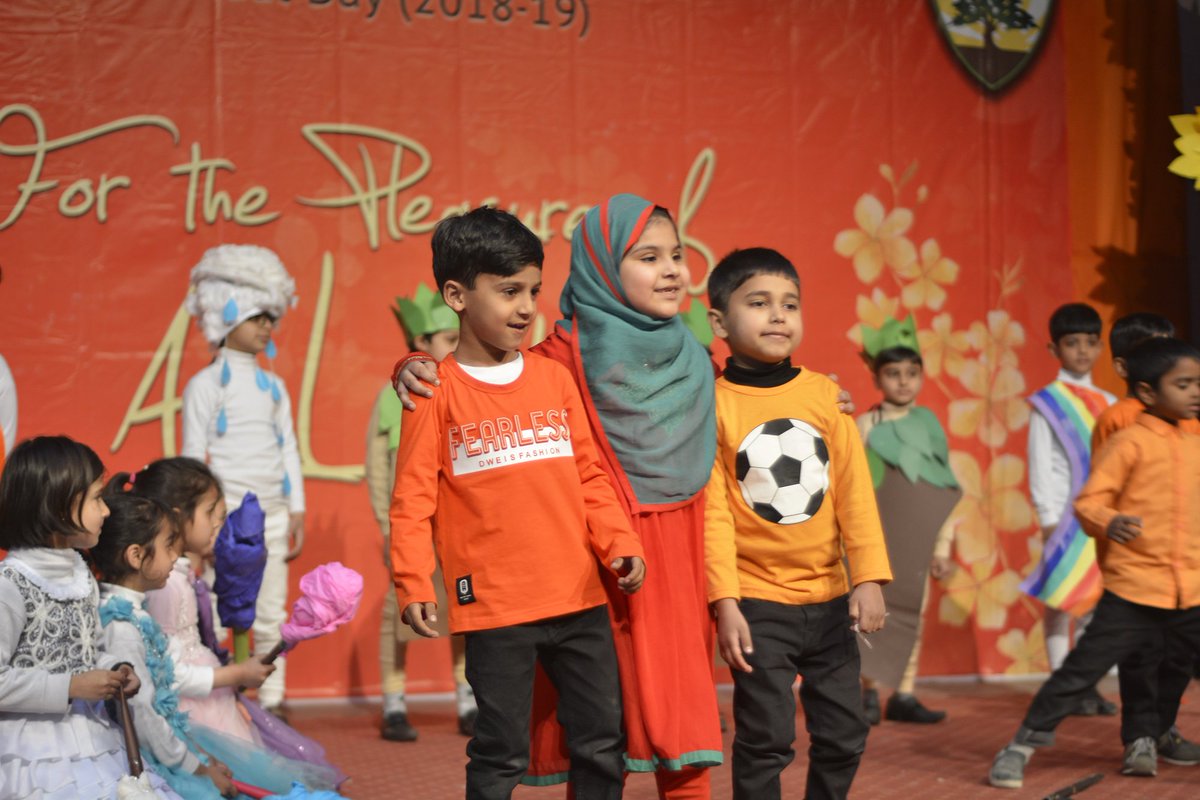 Pictures of Annual Day 2019
olives.edu.pk/media-gallery/…
---
---
Dated: 14th Mar 2019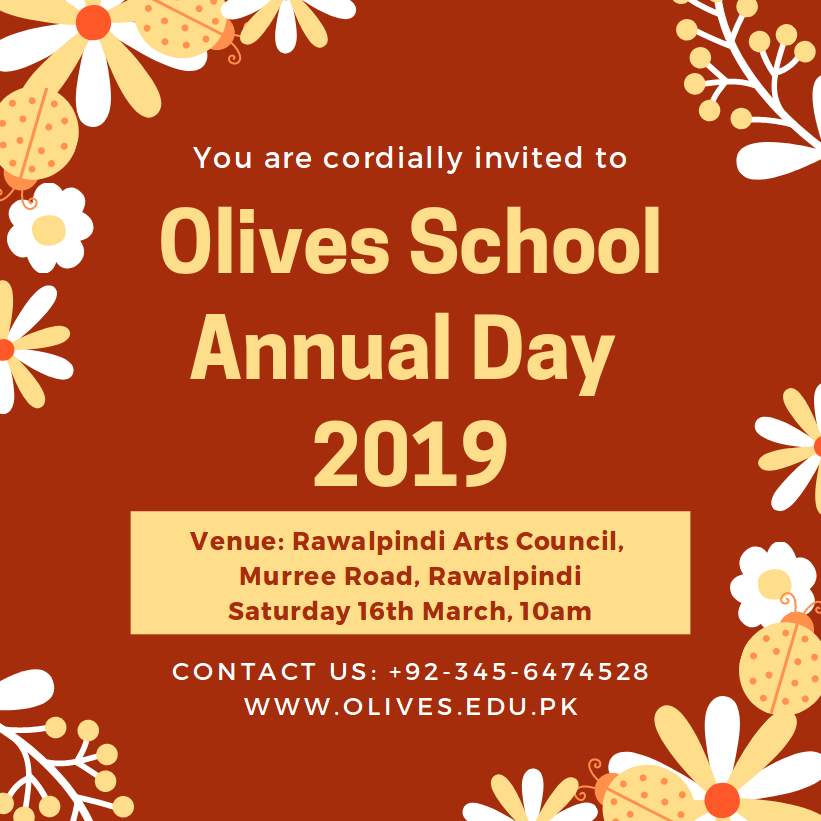 We warmly welcome all to our Annual Day 2019
---
Dated: 16th Feb 2019
Respected Parents
Assalam-o-Alaikum

School will remain closed on Monday February 18th as per Government announcement related to the visit of Saudi Crown Prince.

Jazakumullah Khairan
Contact Us
Old Campus
Commercial Area, Judicial Colony, Islamabad Highway, Rawalpindi, Pakistan
info@olives.edu.pk
Academics Office: +92-51-5954432
Account Office: +92-51-5954242
New Campus
Main Service Road West, Near Karal Chowk (Airport Interchange), New Gulzar-e-Quaid, Rawalpindi, Pakistan