Olives Blog
Fee Concession for Police07th May, 2019
Fulfilling the social and national responsibility, today Olives School signed an MOU with Rawalpindi Police & City Traffic Police, for providing special concession in fee for the children of Police Officers.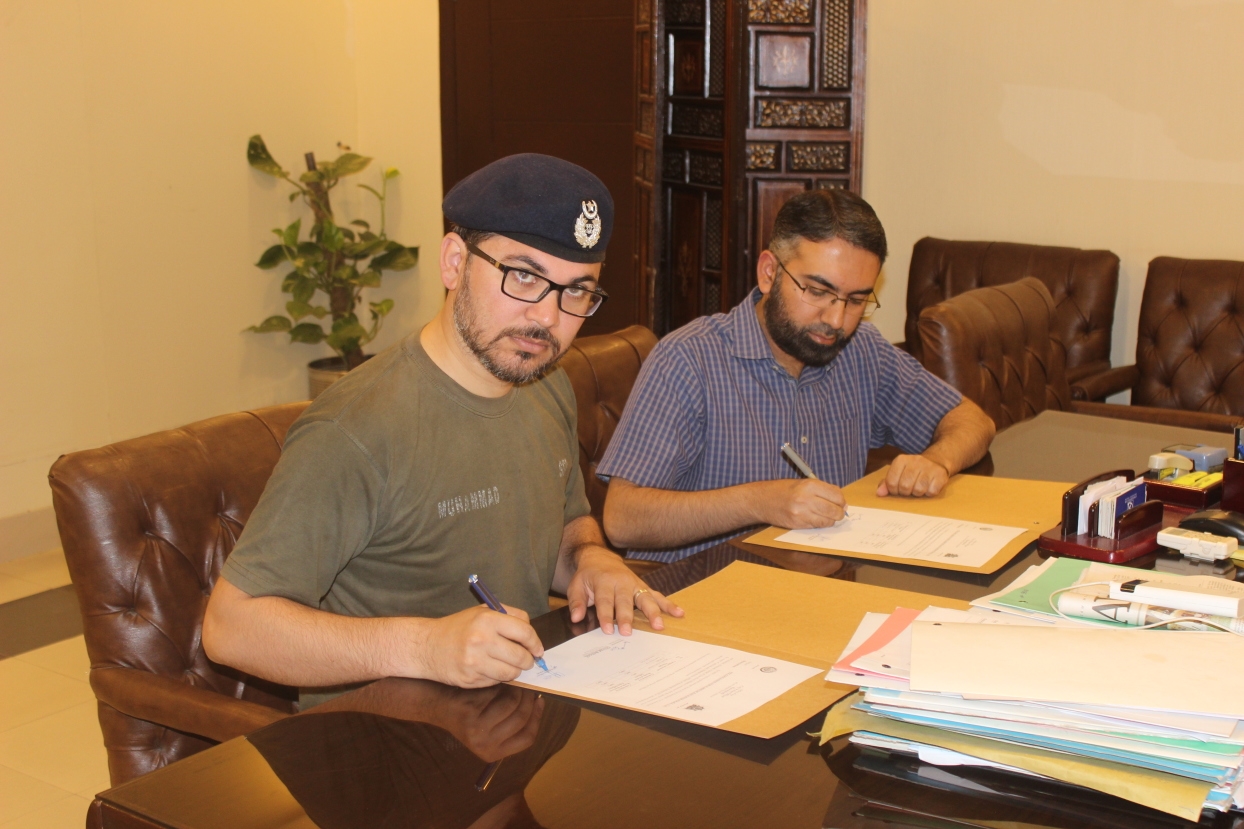 Special 100% fee education will be provided to the children of the Brave Martyrs (Shuhada) of Police.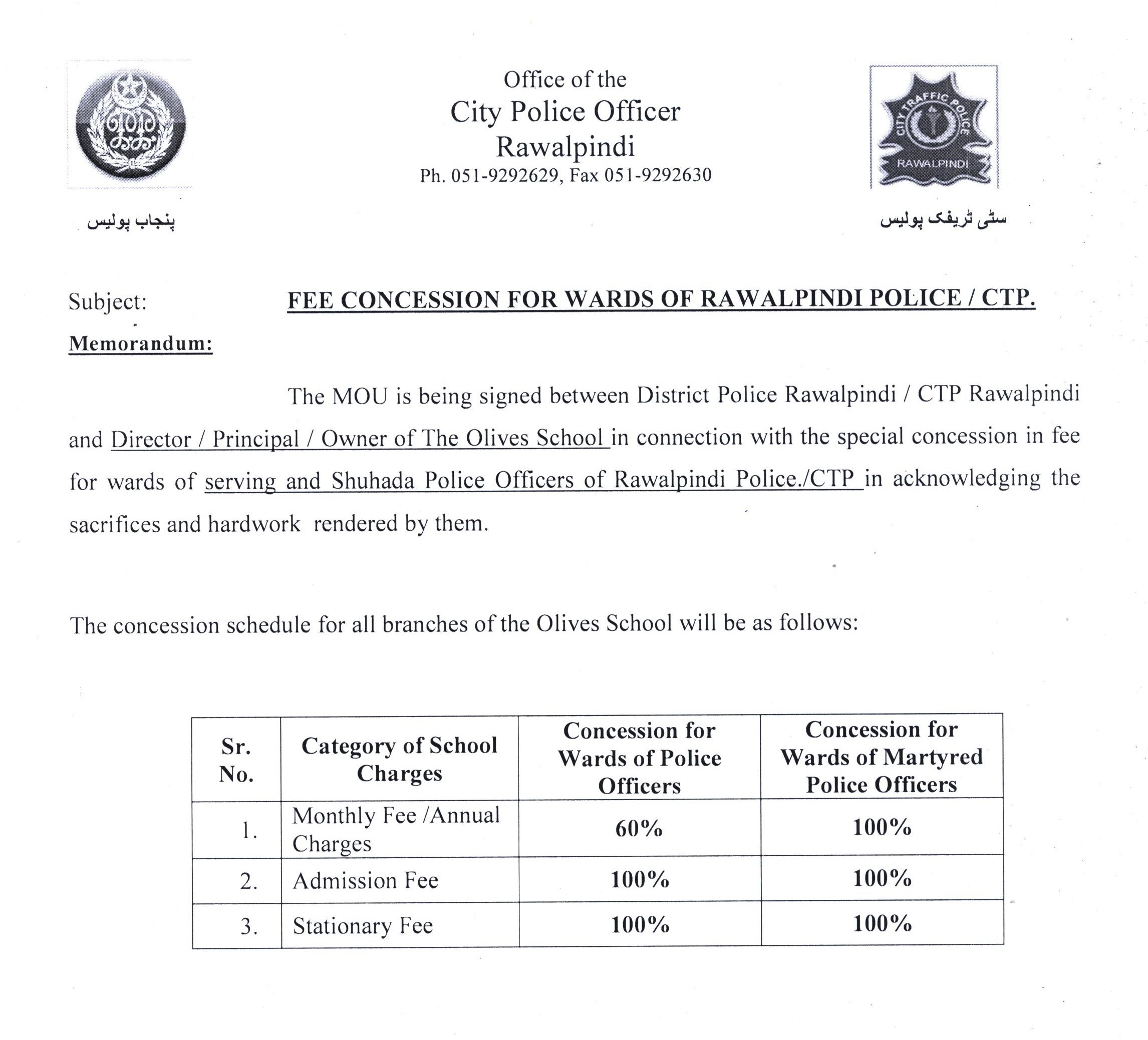 May Allah bless the children with the best of this world and the hereafter.
---
School Timings 2019-2023rd Mar, 2019
Respected Parents,
Please note the school timings for the new academic year starting from 25th March 2019, inshaAllah
| | |
| --- | --- |
| Play Group | 9:00am till 11:30am |
| KG 1 & KG 2 | 7:45am till 1:30pm |
| Class 1 - 5 | 7:45am till 2pm |
| Class 6 - 10 | 7:45am till 2:30pm |
| Hifz | 7:30am till 3:00pm |
Please note that Play Group timings will be 8:30am till 12:30pm from 8th April.
About Us
Olives School aims at providing academic excellence in an Islamic atmosphere and a quality learning environment to build and develop an integrated Islamic identity. The school which involves students, teachers and parents - will promote the spiritual and moral values consistent with respect and good citizenship within the society. The school aims to provide a well balanced instructional program that will enable all children to reach their highest level of academic success and become leaders in different professions.
Student Sponsorship
You can sponsor the education of a student of Olives School by filling out a simple information form and monthly contribution.
Your sponsorship will help pay for the complete education of the student for the duration committed. This includes tuition fee, books, copies and any other charges.
We accept Zakat money separately but sponsorship should not be from your Zakat. For further details you can contact our team.
Tweets from Olives
Dated: 29th Jul 2019
Watch the highlights of Our #SummerCamp 2019

---
Dated: 3rd Jul 2019
With the blessings of #Allah, hard work of students, teachers & parents, #Alhamdulillah the result of SSC 9th Class was announced today

Abdul Raffay Qureshi
94% (487)

Syed Hamad Raza Taqi
92% (476)

Emaan Ali Rabbani
85% (444)

Hibah Syed
74% (381)

M. Awais bin Sajid
72% (371)
---
Dated: 14th Jun 2019
What makes the #SummerCamp of Olives School so special? Listen to the Principal's explanation.
---
Dated: 14th Jun 2019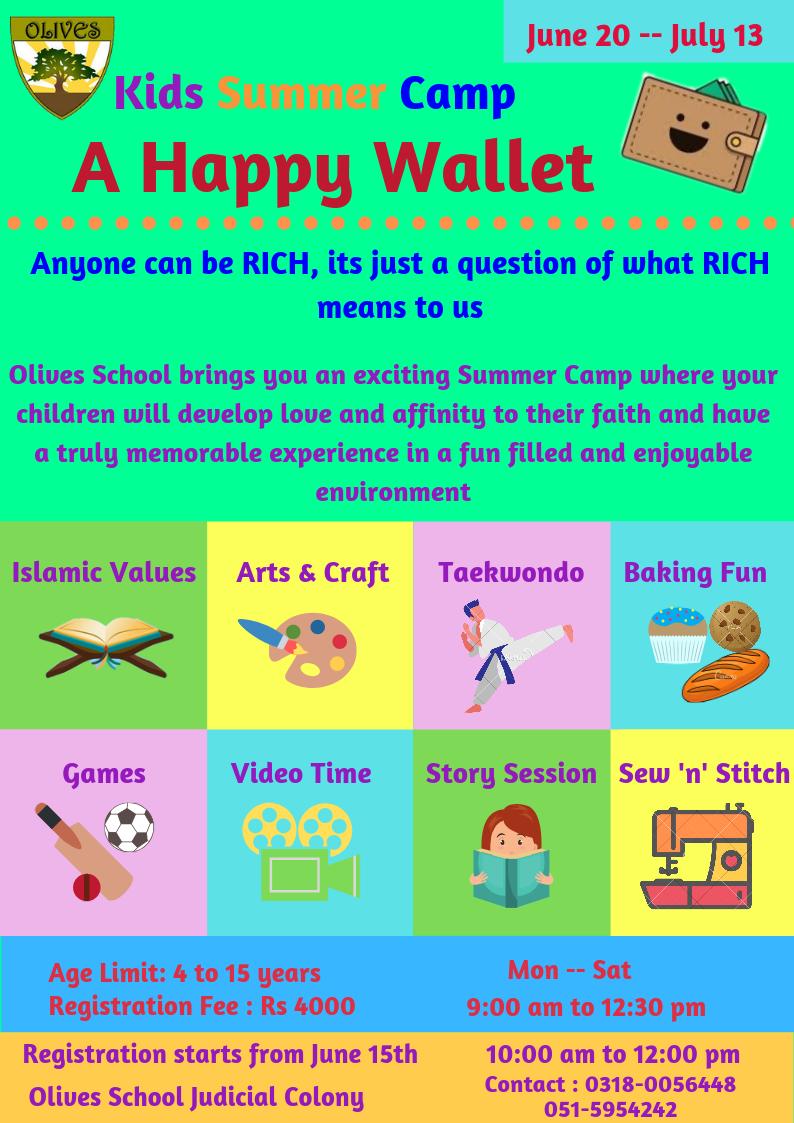 We are delighted to announce #SummerCamp for your children which will be filled with exciting activities in the light of #Islam. Course starts 20th June, #inshaAllah!
Contact Us
Old Campus
Commercial Area, Judicial Colony, Islamabad Highway, Rawalpindi, Pakistan
info@olives.edu.pk
Academics Office: +92-51-5954432
Account Office: +92-51-5954242
New Campus
Main Service Road West, Near Karal Chowk (Airport Interchange), New Gulzar-e-Quaid, Rawalpindi, Pakistan