Olives Blog
Fee Concession for Police07th May, 2019
Fulfilling the social and national responsibility, today Olives School signed an MOU with Rawalpindi Police & City Traffic Police, for providing special concession in fee for the children of Police Officers.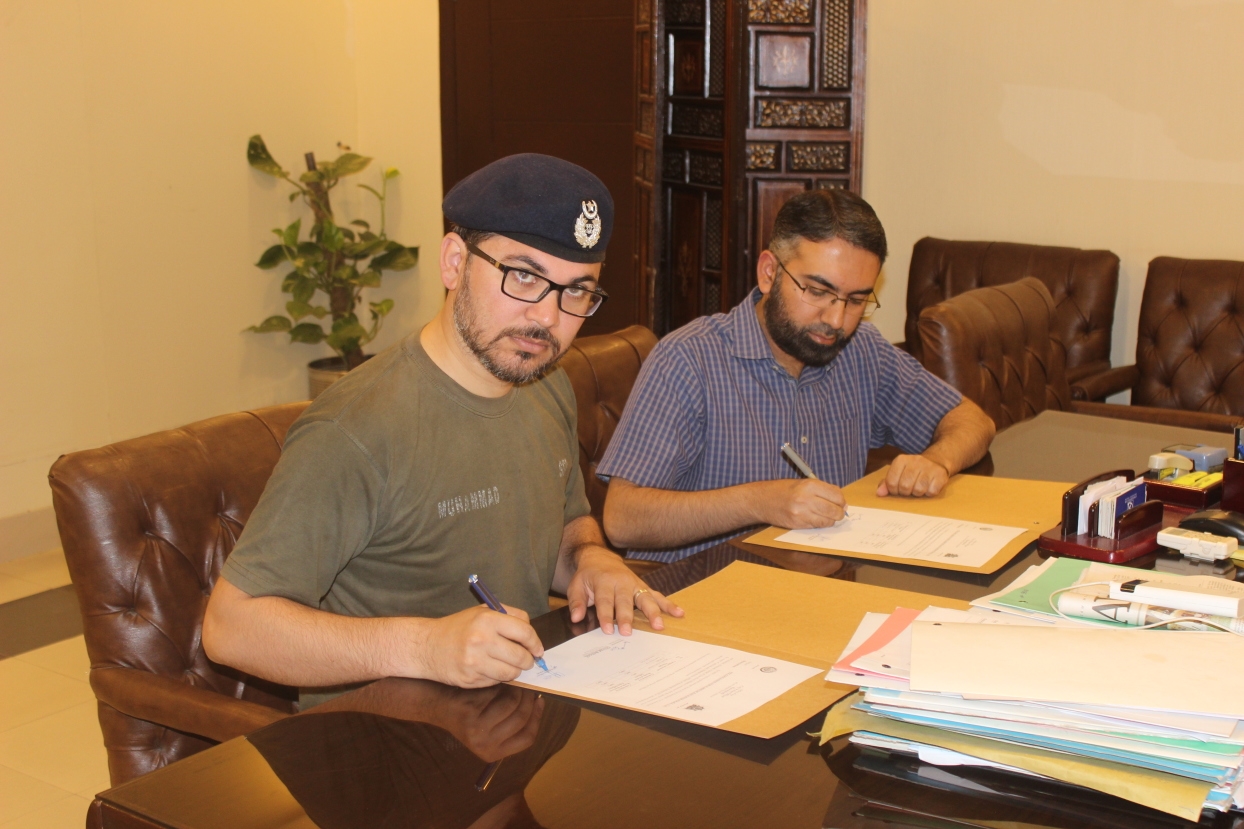 Special 100% fee education will be provided to the children of the Brave Martyrs (Shuhada) of Police.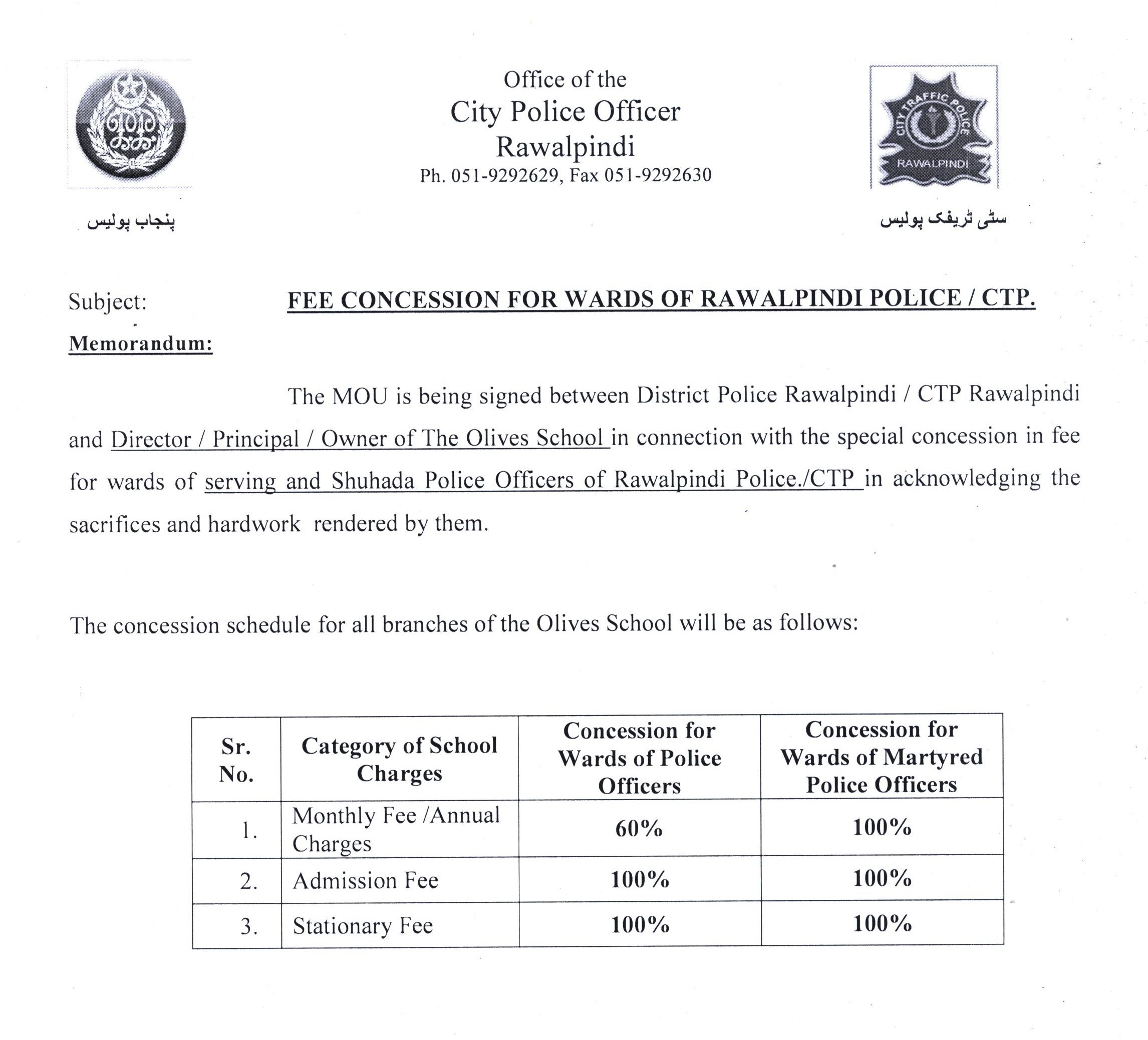 May Allah bless the children with the best of this world and the hereafter.
Tweets from Olives
Dated: 21st Jun 2022
ANNOUNCEMENT
إنا لله وإنا إليه راجعون

The first principal of Olives, Madam Huma Latif, has passed away. May Allah forgive her shortcomings and bless her with highest reward. May her good deeds and contribution to Olives be a source of Sadaqah-e-Jariah.

Prayers are requested!
---
Dated: 26th May 2022
Respected Parents
Assalam-o-Alaikum

This is to inform that school will be open tomorrow, Friday, 27th May. The pending Monthly Tests have been scheduled from Monday, 30th May.

Jazakumullah Khairan
---
Dated: 25th May 2022
Respected Parents
Assalam-o-Alaikum

As per government's notification, school will remain closed on Thursday, 26th May.

May Allah protect our country.
Jazakumullah Khairan
---
Dated: 24th May 2022
Respected Parents
Assalam-o-Alaikum

As per government's notification, school will remain closed on Wednesday, 25th May. Monthly test (Class 1 to 9) will be conducted next week.

May Allah protect our country.
Jazakumullah Khairan
Contact Us
Email: info@olives.edu.pk
Junior & Girls Senior Campus
Commercial Area, Judicial Colony, Islamabad Highway, Rawalpindi, Pakistan
Academics Office: +92-51-5954432
Account Office: +92-51-5954242
Boys Senior Campus
House 96, Street 3, Sector 2, Airport Housing Society, Rawalpindi, Pakistan
Contact: +92-51-8460149, +92-51-8460150
---
Follow & Connect: