Olives Blog
Fee Concession for Police07th May, 2019
Fulfilling the social and national responsibility, today Olives School signed an MOU with Rawalpindi Police & City Traffic Police, for providing special concession in fee for the children of Police Officers.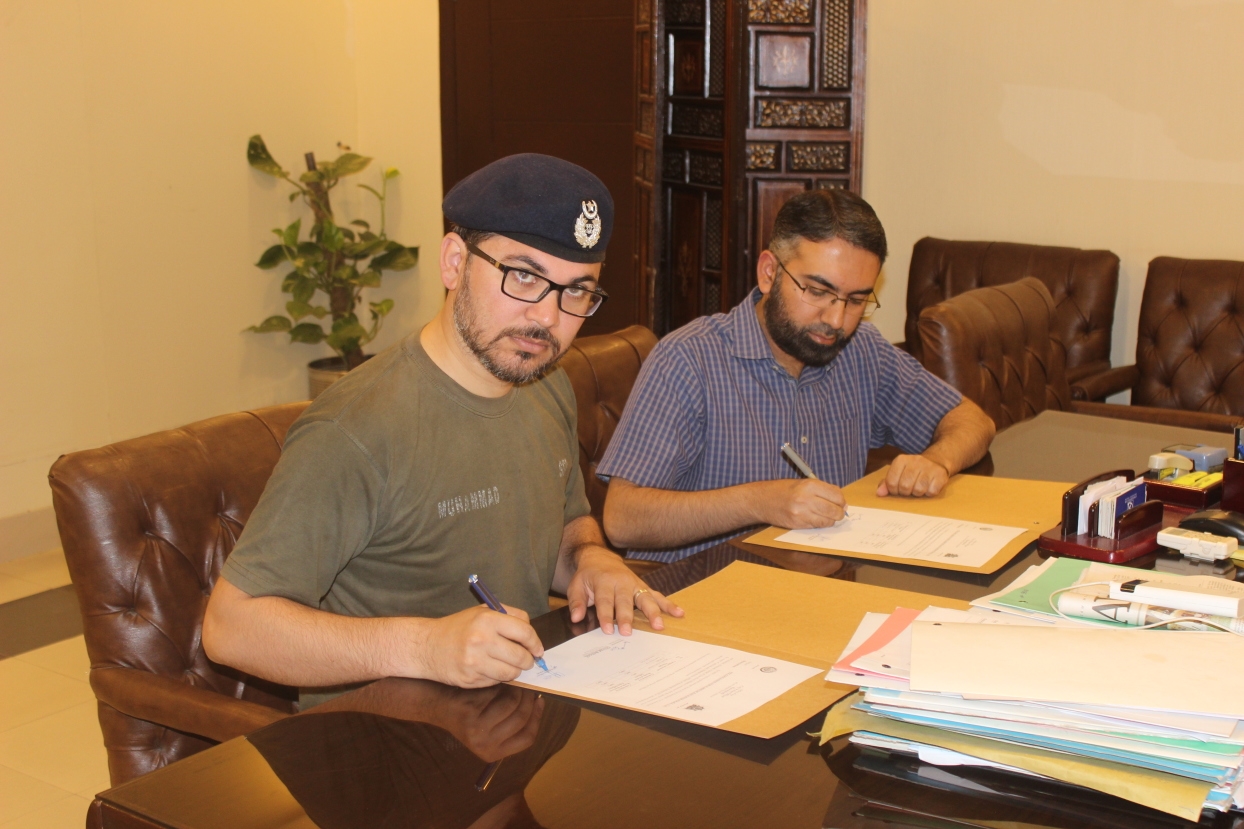 Special 100% fee education will be provided to the children of the Brave Martyrs (Shuhada) of Police.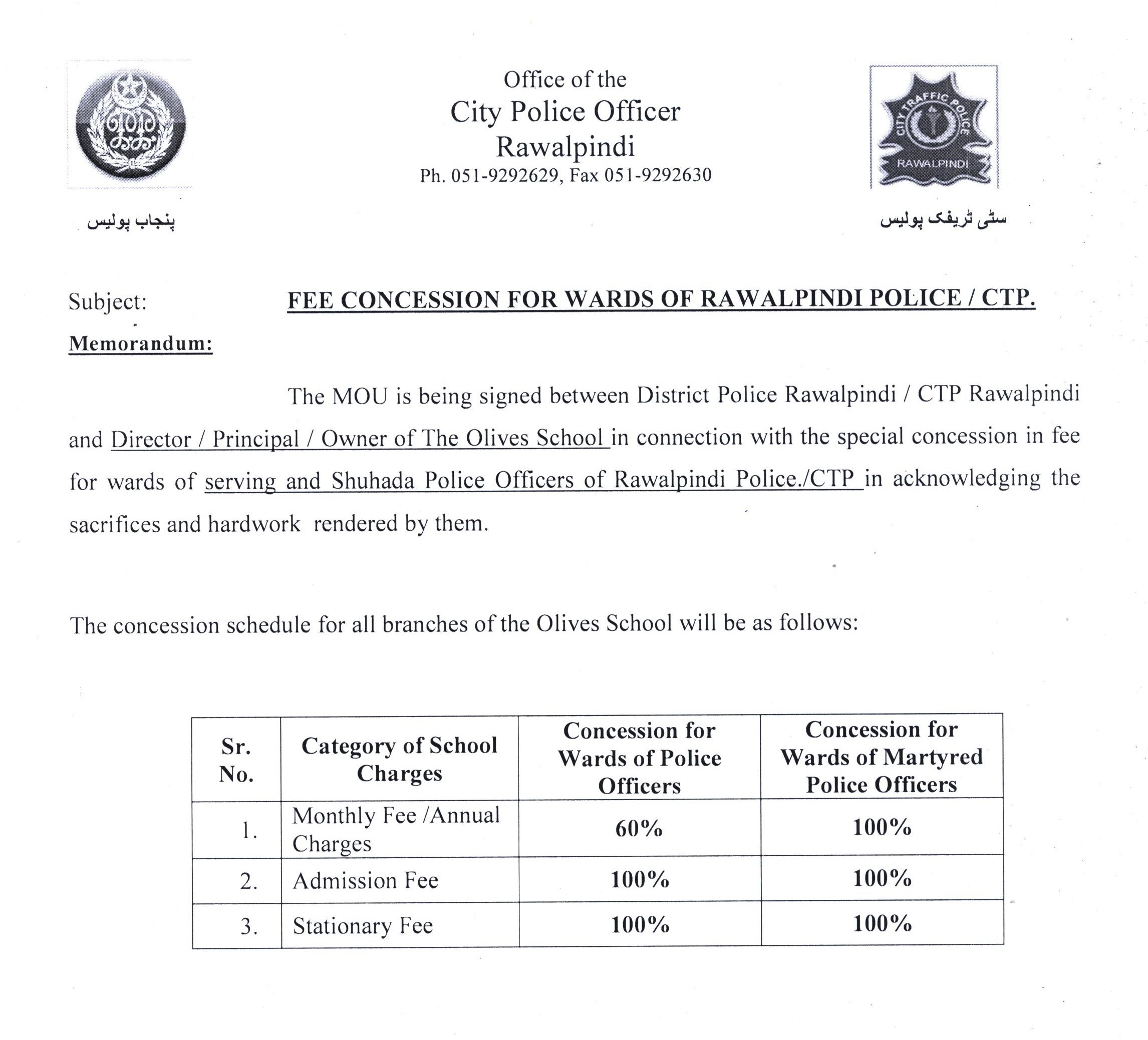 May Allah bless the children with the best of this world and the hereafter.
Tweets from Olives
---
Dated: 7th Jan 2020
@MudassirMujeed Timings for Hifz Classes:
Tuesday 7th January to Friday 10th January will be 7:30am to 12:00pm
Saturday 11th January will be off
---
Dated: 6th Jan 2020
Kindly clear all fee dues, accounts office will remain open from 9:00am till 12:00pm
---
Dated: 6th Jan 2020
Respected Parents
Assalam-o-Alaikum
As per Government notification, #school will be closed from tomorrow till Sunday, 12th January. We will reopen on Monday, 13th January 2020 #inshaAllah.
However Hifz classes will continue as per shared schedule.
Jazakumullah Khairan
https://twitter.com/SchoolEduPunjab/status/1214108343582838784
Contact Us
Email: info@olives.edu.pk
Junior & Girls Senior Campus
Commercial Area, Judicial Colony, Islamabad Highway, Rawalpindi, Pakistan
Academics Office: +92-51-5954432
Account Office: +92-51-5954242
Boys Senior Campus
Main Service Road West, Near Karal Chowk (Airport Interchange), New Gulzar-e-Quaid, Rawalpindi, Pakistan
Contact: +92-51-8460149, +92-51-8460150