Olives Blog
Upholding a Victory on International Literacy Day12th Sep, 2016
Oxford University Press, a department of the University of Oxford, organized an event to proclaim International Literacy Day to commemorate the need for awareness about accentuating the vitality of literacy.
Like Every year, Olives School partook the event with around 12 students aging 10 – 16 years with other competing schools from the vicinity naming Joan McDonalds School, Islamabad, The Smart School Islamabad and Pak-Turk International School, Islamabad. The students were part of the many activities scheduled for the event which included:
General Knowledge Quiz
Newspaper Detective
Gallery Walk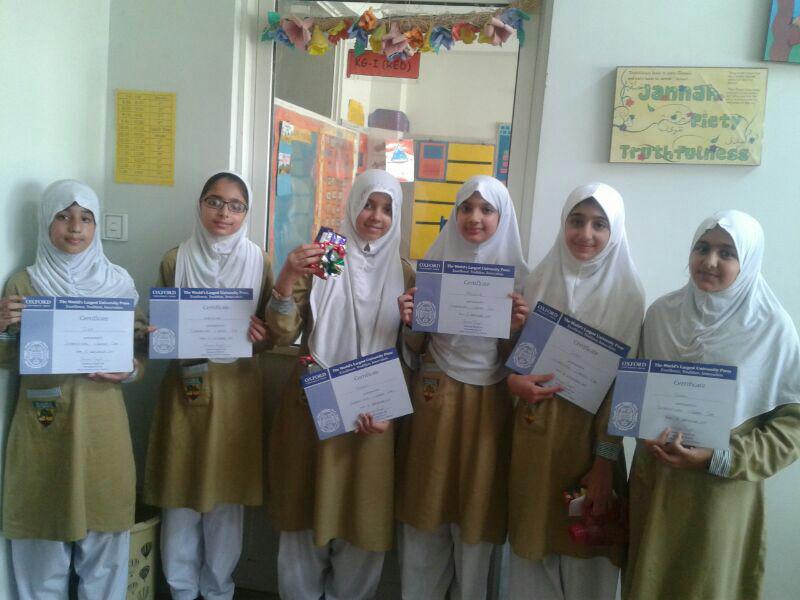 The students of Olives School managed to sustain their victory in all the above mentioned activities which led them to a favourable result at the end getting rewarded by certificates and a prize.
We hope that our students would continue maintaining their accomplishments in every field in future as well. InshaAllah
Tweets from Olives
Dated: 8th Sep 2019
School will remain closed on Monday and Tuesday, September 9th and 10th, on account of 9th and 10th Muharram.
---
Dated: 31st Aug 2019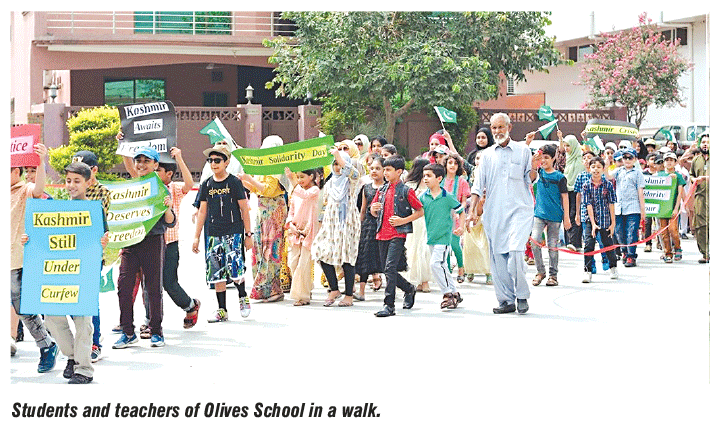 Our participation on #PrimeMinisterImranKhan's call for #KashmirSolidarityHour was published in today's @TheNews_Intl
https://e.thenews.com.pk/pindi/8-31-2019/page14.asp
---
Dated: 30th Aug 2019
#WeStandWithKashmir #KashmirSolidarityHour #KashmirSolidarityDay #KashmirStillUnderCurfew #KashmirAwaitsFreedom #KashmirUnderThreat #PakistanStandsWithKashmir #KashmirWantsFreedom


---
Dated: 30th Aug 2019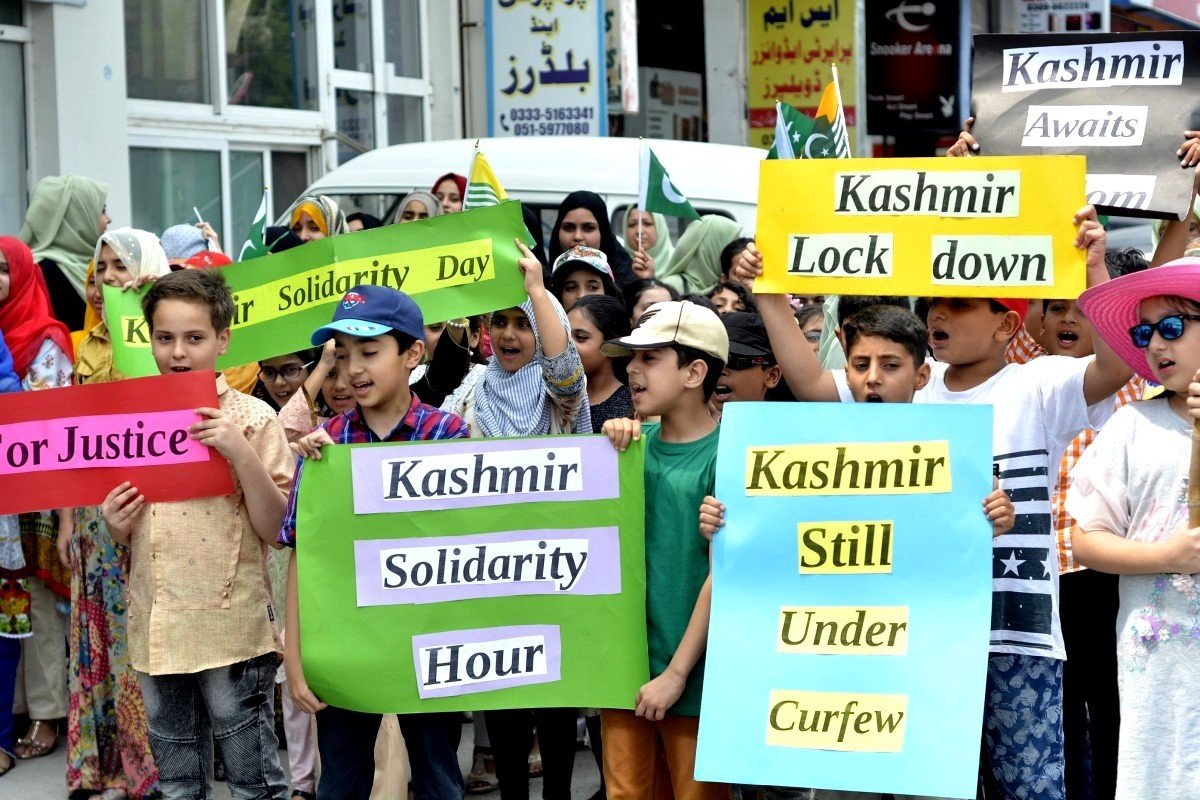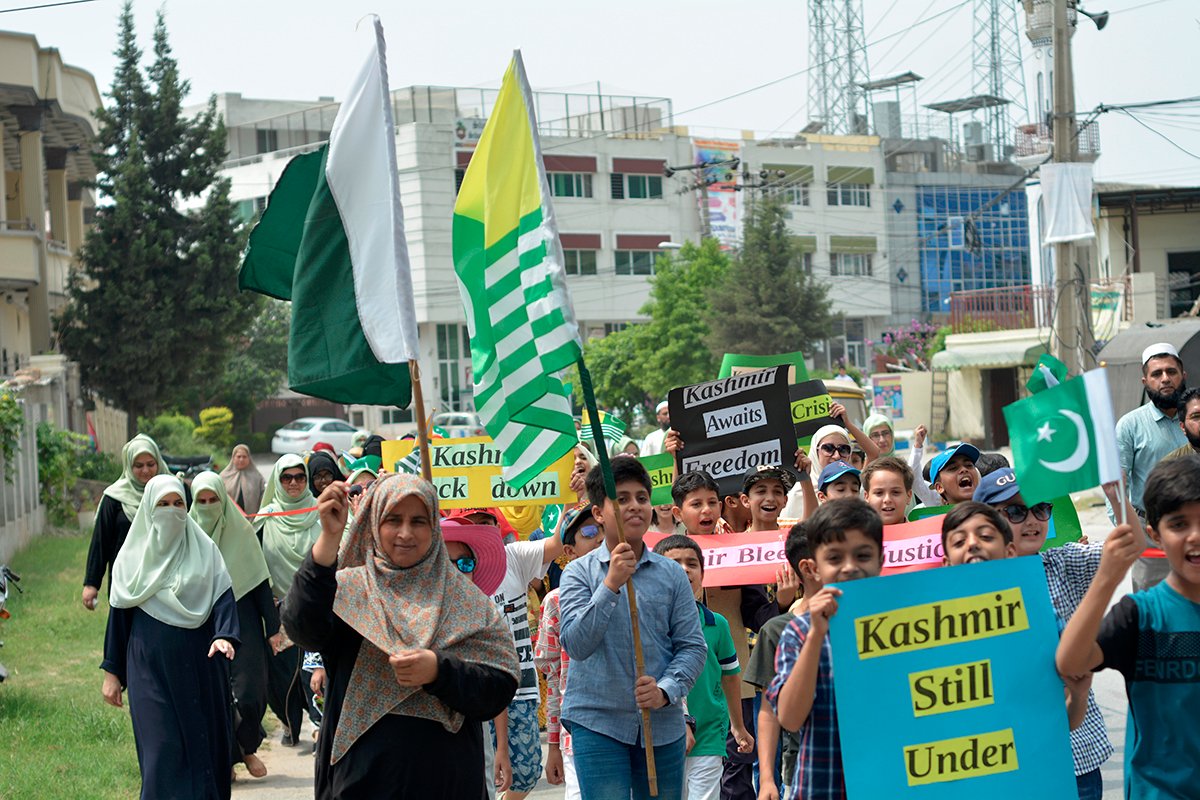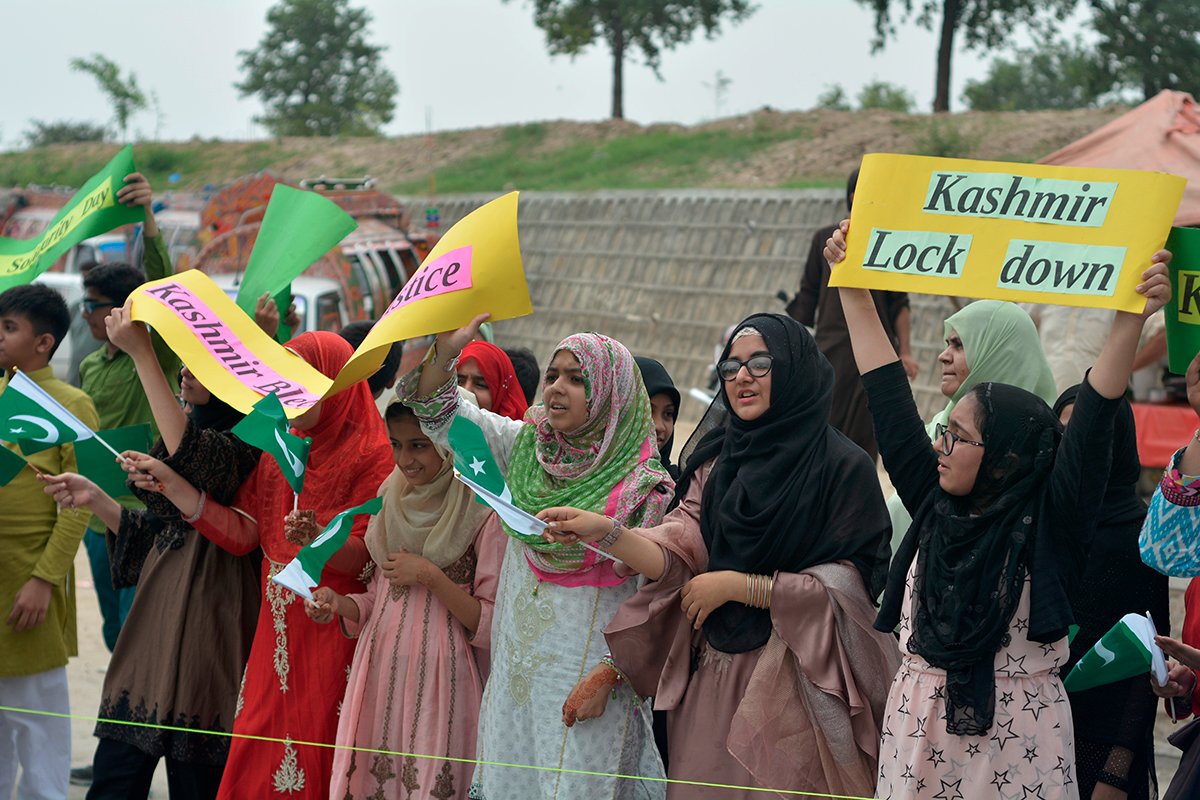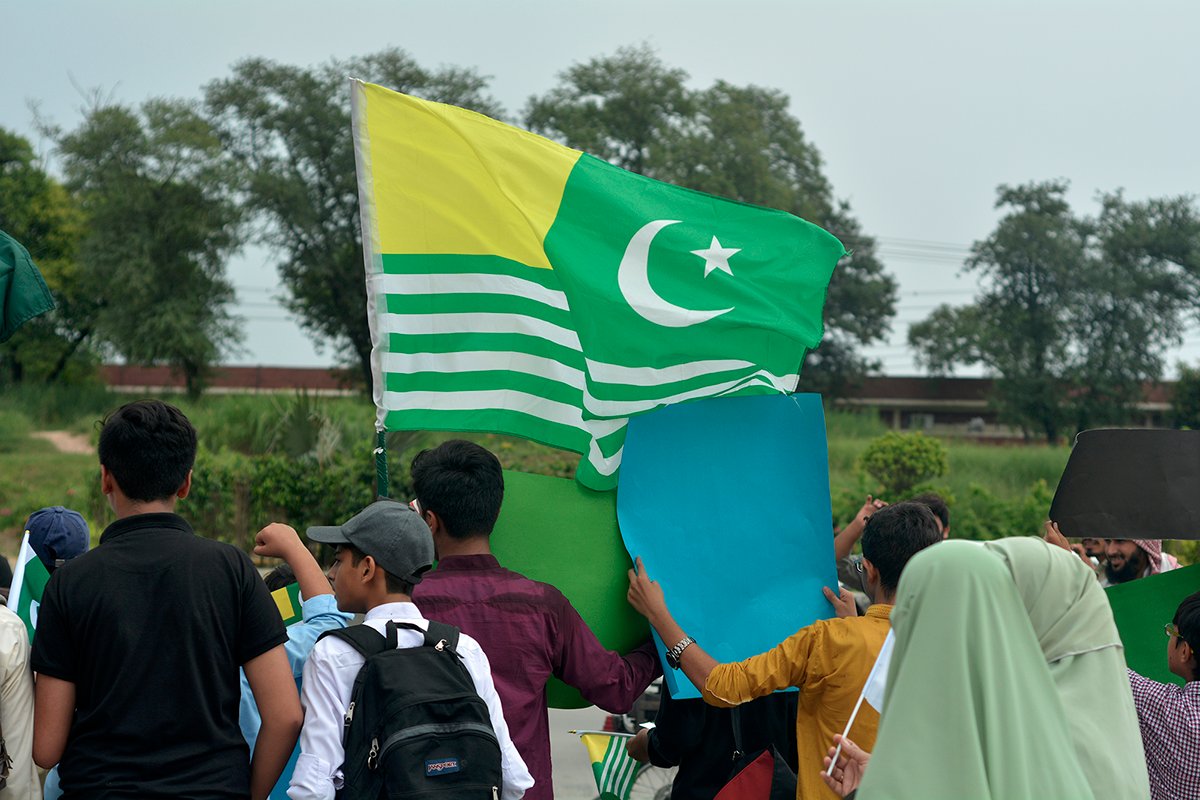 We joined hands with the rest of #Pakistan to show our solidarity and commitment for #Kashmir during #KashmirHour.
Students of Class 3 and on wards along with the Teachers participated in #SolidarityWithKashmir.
https://olives.edu.pk/media-gallery/kashmir-solidarity
Contact Us
Email: info@olives.edu.pk
Junior & Girls Senior Campus
Commercial Area, Judicial Colony, Islamabad Highway, Rawalpindi, Pakistan
Academics Office: +92-51-5954432
Account Office: +92-51-5954242
Boys Senior Campus
Main Service Road West, Near Karal Chowk (Airport Interchange), New Gulzar-e-Quaid, Rawalpindi, Pakistan
Contact: +92-51-8460149, +92-51-8460150